Let me tell you a few things about my brilliant little two year old:
When you ask her her name, she may not answer because a girl has no name
She's great at naming fruits and vegetables that she won't eat
She prays before every meal and when she gets hurt
She does a really good fake snore
She started singing Let it Go before she could talk properly
Her sad face will break your heart and make you laugh at the same time
She does an awesome impression of Peppa Pig
She'll let you know immediately if there is a baby crying in a 100 ft radius
She likes throw things in the trash (even when they're not trash) clean up, pick up, put away
She names her dolls after her family members and friends
Though she drives us crazy, she's the most adorable girl we've ever held in our arms
David and I took Aria to Disneyland Hong Kong for her birthday this year. Going in, we were on a mission to do one of two thing: either meet Mickey and Minnie Mouse (her first loves) or Anna and Elsa (her current obsession). After breakfast, we took a bus and a train all the way to Lantau Island. At Sunny Bay, we transferred to the Disney train because of course they have a Disney train. I think Dave was a little more excited than Aria at this point.
Aria fell asleep as soon as we approached the castle, so we decided to grab some lunch and then head to Toy Story Land. Aria already demolished a peanut butter and jam sandwich while we bought our tickets and I figured Dave would get a kick out of all the walking through a giant toy box. His reaction was priceless.
Once Aria woke up, she met Rex and went on her first big-girl ride! We also met Jayne and her wonderful family. She's been in Hong Kong for 4 years and oozes #blackgirlmagic. And they were there celebrating her son's second birthday as well! Of course, I forgot to take pictures. :(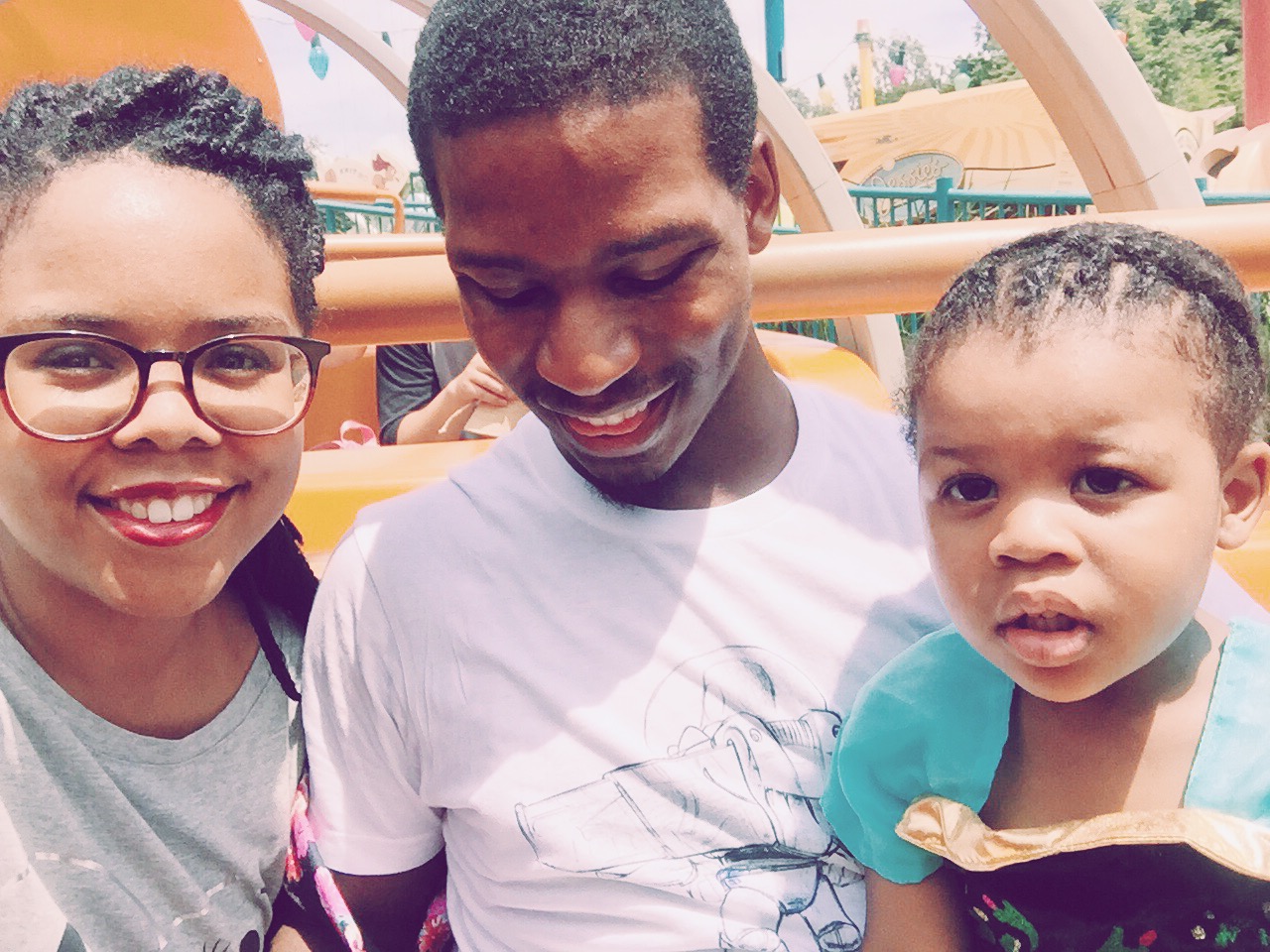 In Fantasyland, Aria wondered around like the little Princess she was. She toured the fantasy garden where she read the stories of other princesses. I think it would have been more enjoyable if it wasn't so FREAKING HOT. We were dripping with sweat, and that's with an umbrella, water bottles and a mini fan. But we were still on our mission. We were positive that we would find some Frozen characters here, but we only found Princess Sofia the First. I didn't know that Aria was that big of a fan of Sofia, but as soon as she caught a glimpse, she started waving frantically, "Hi Sofia!!!! Hi!!! Hi!!!!! Hi Princess Sofia!!"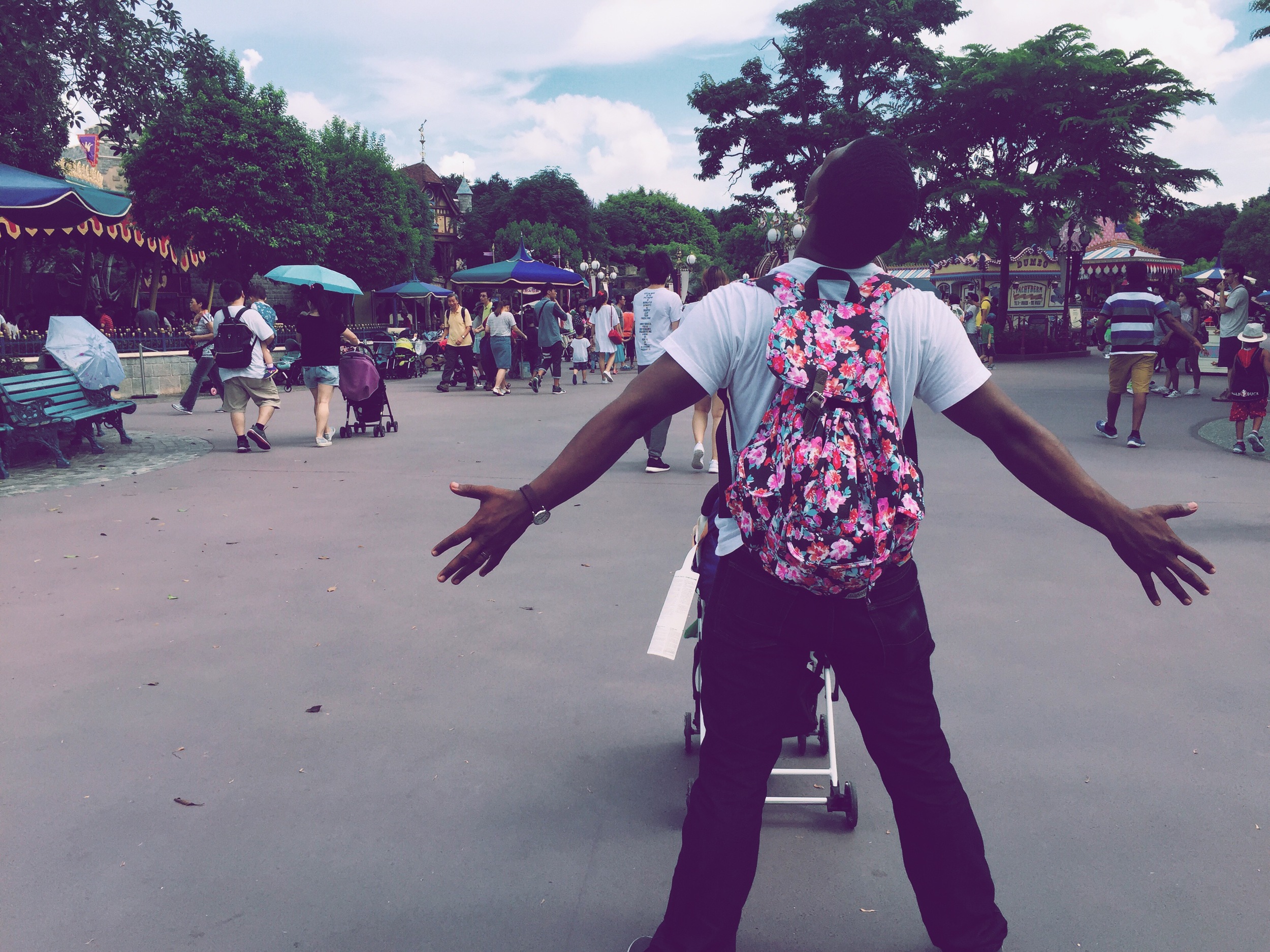 A note about whoever was playing Princess Sofia: well done. I don't know how you did it in that suit, but you never broke character. I even saw you stop to sniff some flowers on the way inside. You were perfect. Dave and I hope they pay you the big bucks.
Aria rode a carousel for the first time, as well as the Winnie the Pooh cars and the Mickey 4D ride.
So we're in line to meet Mickey and Minnie Mouse, Aria's other favorite duo and the line is crawling. I looked over and saw that Daisy was taking pictures about 100 yards away and her line looked a lot shorter so I took Aria over there. But when we arrived, the cast member said the line was closed and she would be back later. So I asked him, "Well are Elsa and Anna around here?"
He said, "If you go to the castle, take a left and they should be on the side of it, but I don't know what time."
I gave Aria back to David, and went exploring. I saw Pluto dancing between some doors in the cut. Chip and Dale... Some sort of bear thing... And then I saw the crowd. But it was to the right of the castle. So I ran over and as soon as I reached the line, I saw the backs of Anna and Elsa's heads gliding away from me! I asked the cast member if this line was for them and he said, "Cinderella's coming next."
I don't need no stinkin' Cinderella! Doesn't he know that it's my toddler's birthday and she will ONLY accept Elsa and Anna??
Oh, he doesn't? Never mind then.
So anyway, another frantic mom approached the cast member and asked him some questions in Cantonese. Now, I don't speak a lick of Cantonese, but I know "Anna and Elsa," when I hear it. AND he was giving her directions! So when she scurried off, I approached him again and directly said, "Where is Elsa and Anna?"
"On the left side of the castle," he responded.
I booked it over there while whipping out my cell phone to call David to meet me there. And well... the video below speaks for itself. Enjoy:
In case our day wasn't amazing enough, we missed the rain by visiting the Lion King theater in Adventureland and watching the spectacular show. It was so well done! Beautiful costumes! Beautiful singing and performances! Fire! Dancing! And two hilarious twin monkeys that translated parts into Cantonese! Aria was in awe from start to finish.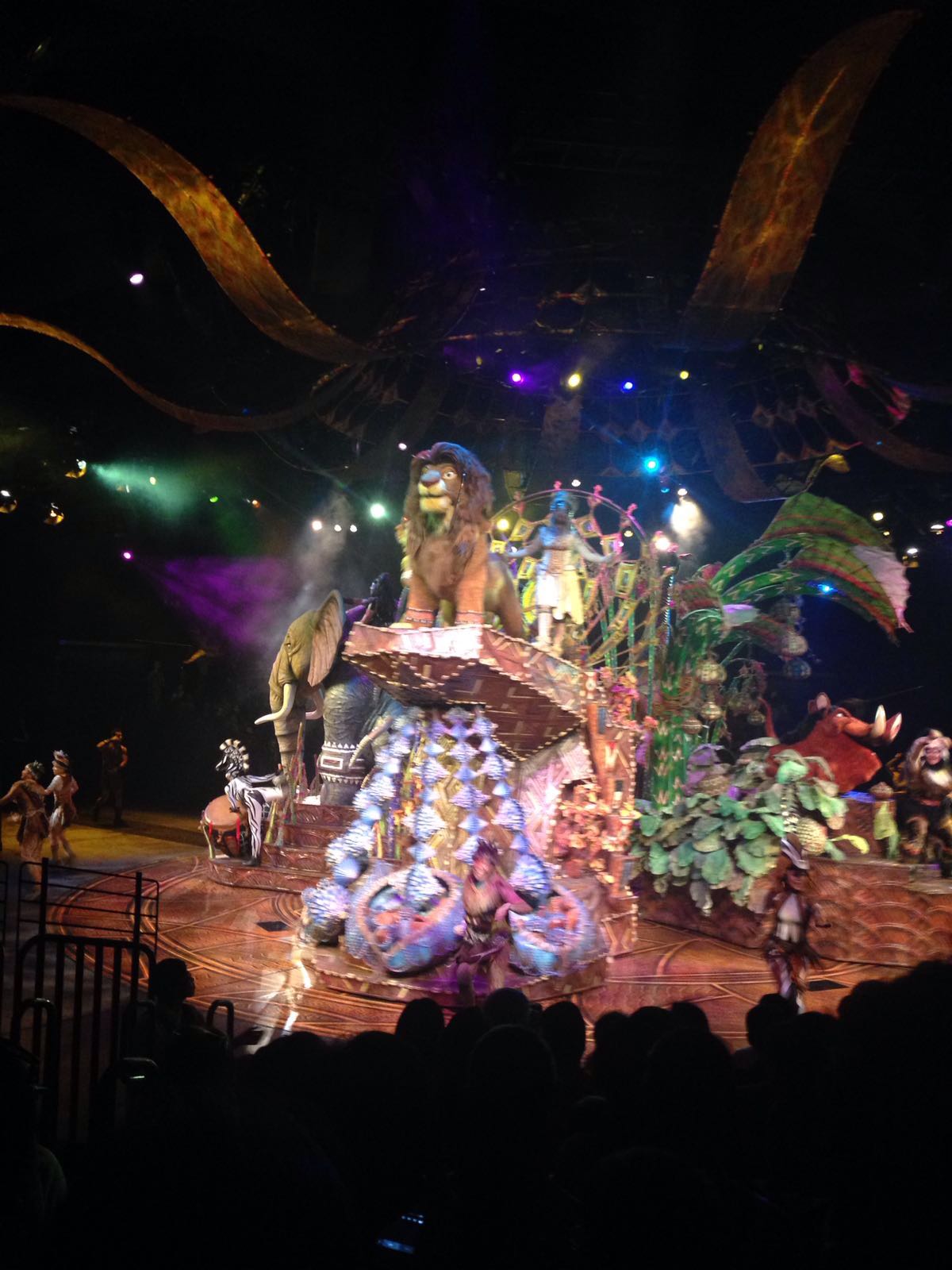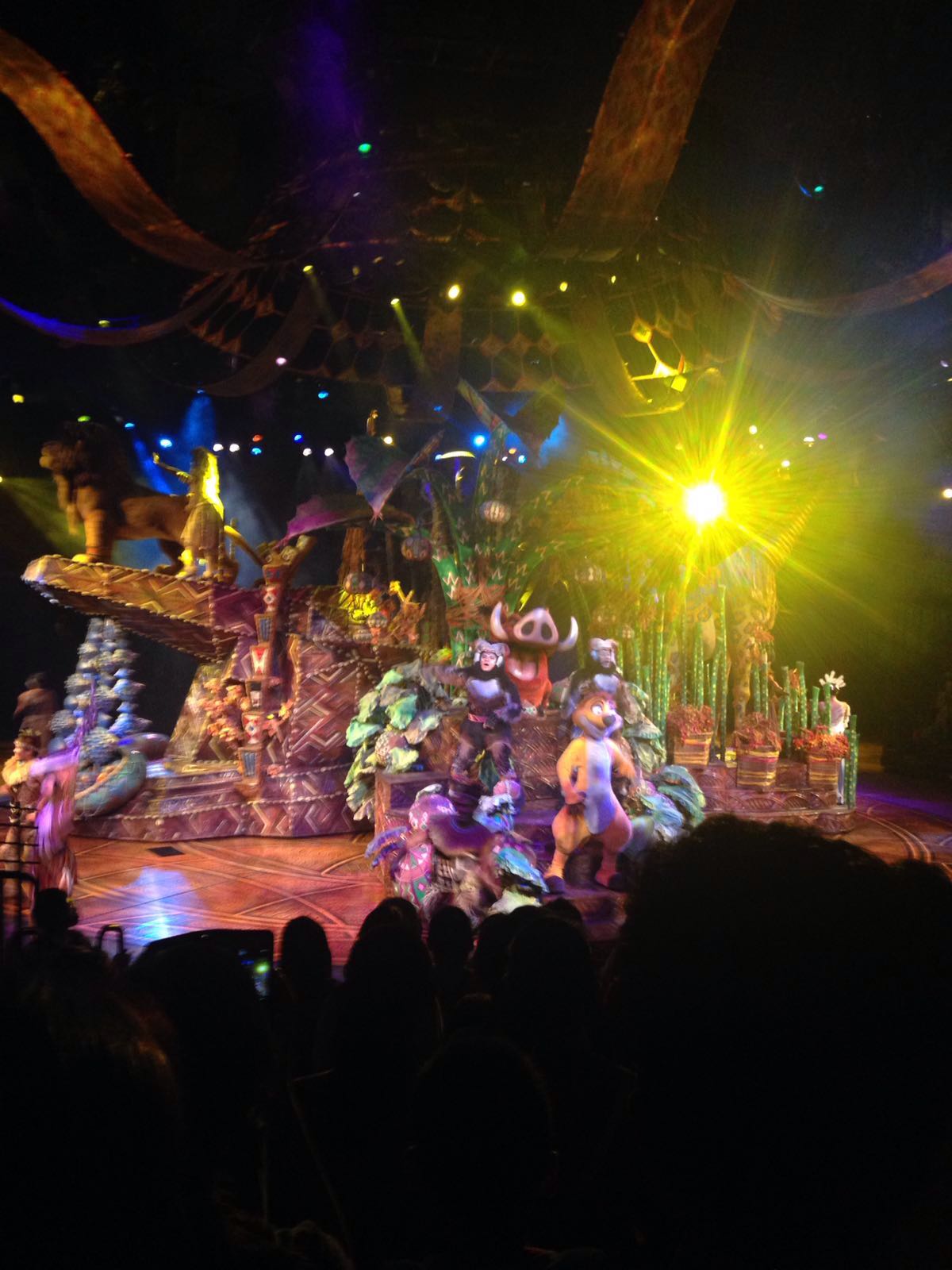 But I don't think anything awed Aria more than her first Disneyland parade. We were planning to leave before the parade started, but between taking Aria to the potty (her diaper was dry!) and grabbing one last bite to eat, we got) literally trapped inside the park by the floating lights. Minnie Mouse ears on her head, atop her daddy's shoulders, she greeted every character she saw by name until she didn't know what else to say. So we regret nothing.
That's how we celebrated Aria's second birthday in Hong Kong. I think she aged like 10 years by experiencing Disneyland. I so glad we went. I don't think this will be a birthday she will easily forget.
*Finished at 2 in the morning and not reviewed for spelling and grammar errors.