Okay, maybe it doesn't totally hate me, but we're not exactly friendly, yet.
I guess I just underestimated how difficult this move would ultimately be. I thought it would feel like we were on vacation, on an adventure!
To be honest, I'm feeling defeated. For our first week and we stayed in a small, but comfortable hotel in Wan Chai. Dave worked for most of the day. And this was the first time I haven't been working, too.
I tried to take Aria out everyday, even if it's just to grab lunch but it's been a nightmare. Besides not knowing how to say anything but "thank you" I feel like everywhere we go, we've been a nuisance. Aria leaves a huge mess behind her. She doesn't listen and throws herself on the ground in the middle of the sidewalk. I can never find a bathroom. I'm lonely. And I don't know what to do.
Visiting HK last year was amazing but we knew our time was limited. Now that we live here, I don't know what I'm doing. I feel like I don't even know how to be a mom.
So where can I find some relief? Maybe it would be moving into an actual apartment instead of staying in a hotel?
She found us a beautiful (and relatively affordable) furnished three bedroom apartment in Ho Man Tin but it wasn't ready right away. Ok, fine. That's fine.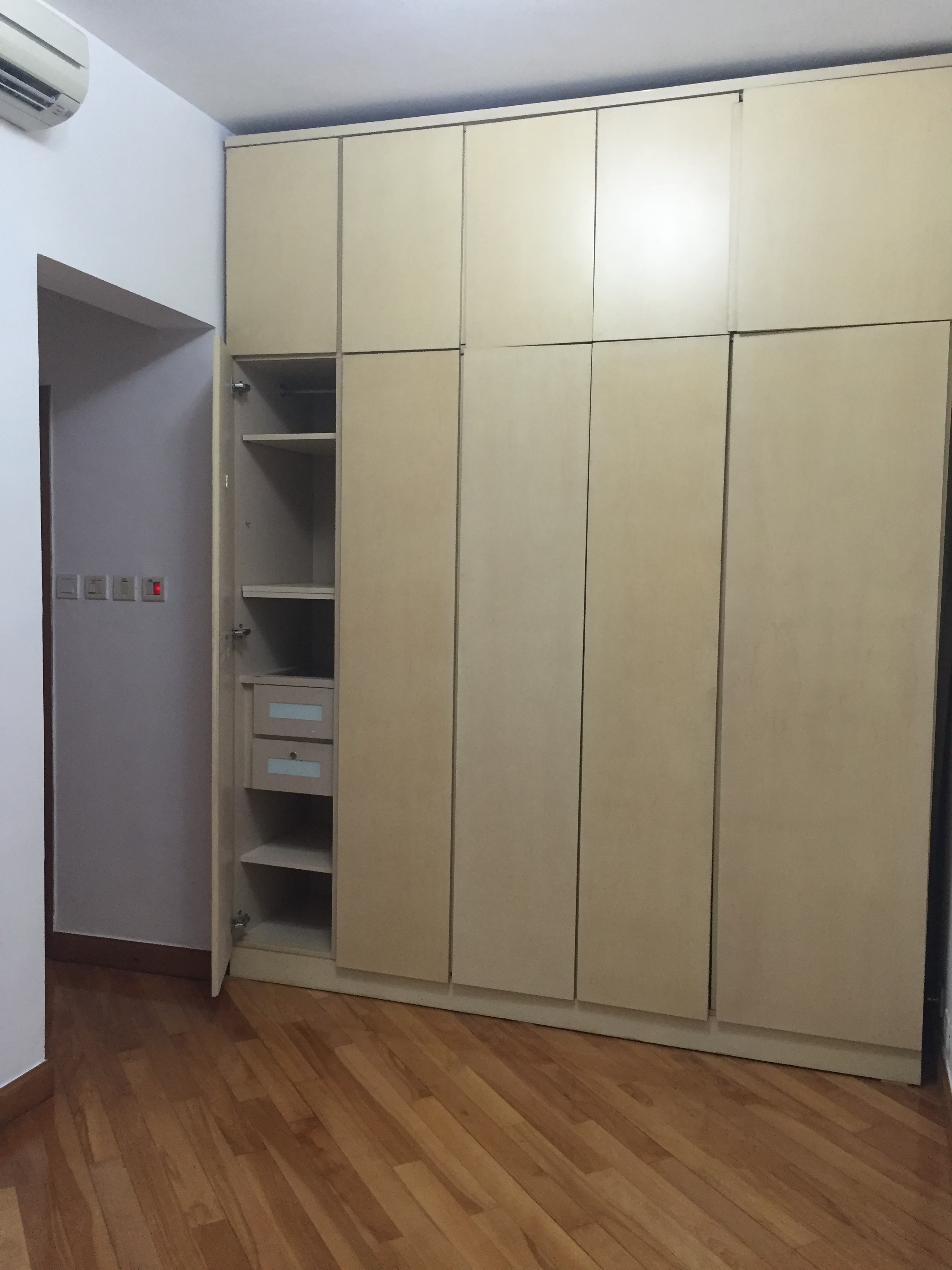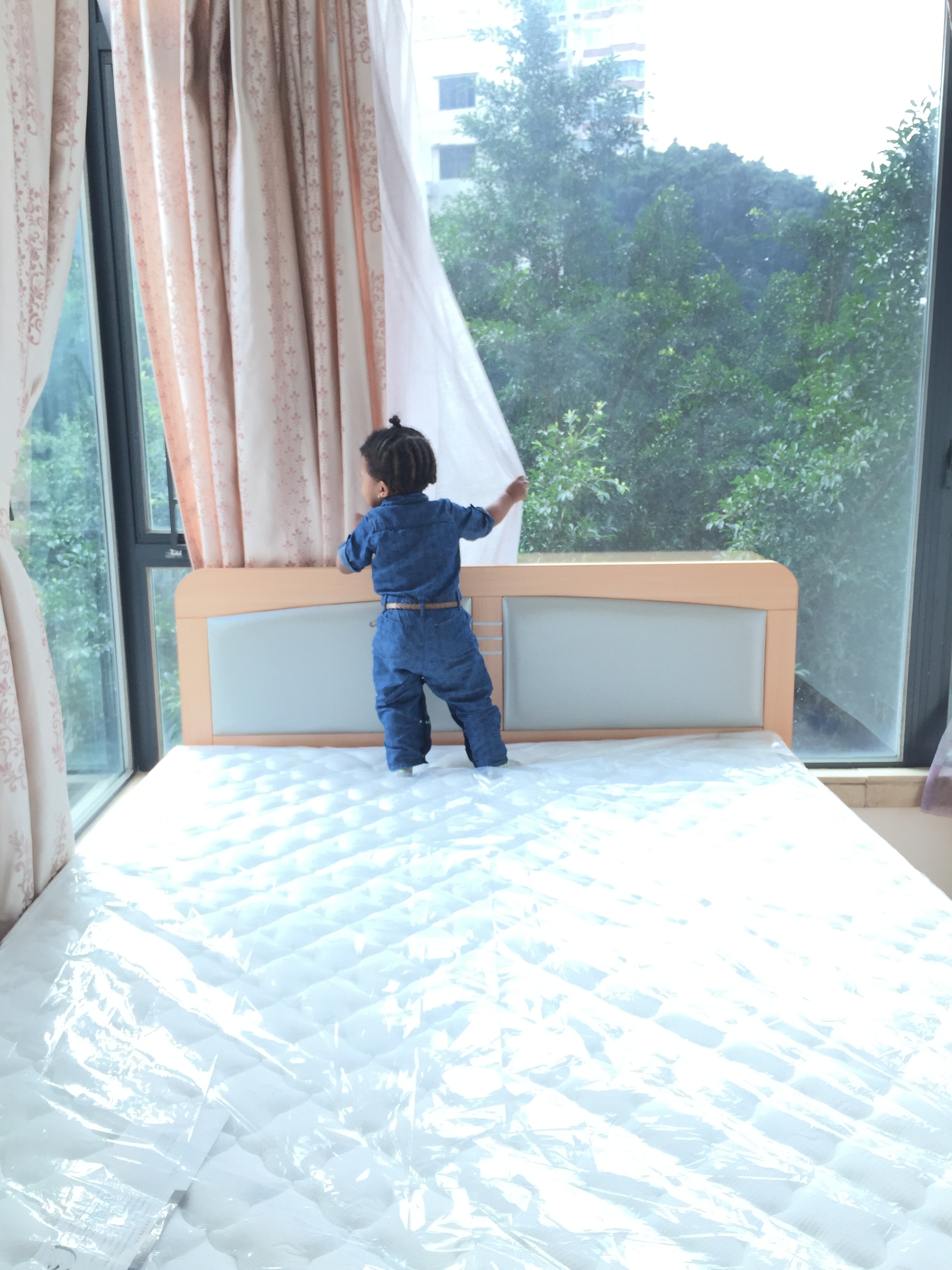 On to the AirBnB, a two bedroom–well 1.5 bedroom– apartment in Tsim Sha Tsui, smacked dab in the middle of like 10 blocks of shopping. Bonus! The sea was a block away!
If you asked Dave, the bed was a little too firm, but the pastel blue walls were so inviting and the gas stove allowed us to cook for ourselves instead of eating out all the time. Plus, a helper came by everyday to clean the apartment AND I found Game of Thrones on Monday morning. So things were starting to look up. There was a park near by, so Aria got to get rid of some pent up energy.
But my circumstances hadn't really changed. I still didn't have a job. I still didn't understand the language. We still didn't have an official place to live. I didn't even have a permanent cell phone number to give out. Aria still doesn't listen. I was still alone everyday. This was far from the adventure I expected. In fact, I was starting to miss the period back home when we were homeless but surrounded by family.
And because #HKh8sMe, some miscommunication led us to switch AirBnBs again. In case you need a quick recap, since we've moved to Hong Kong, we've booked an AirBnB, lost and AirBnB, stayed in one hotel, moved to another hotel, transferred to another AirBnB and now on to the next.
And OF COURSE it was pouring when two helpers, Aria and I tried to move to the next apartment. Sigh.
This is all just a lot. It always feels like it's something up against us. This hasn't gotten any easier. And we've have been having trouble remembering to pray. Sure, we're happy to finally be here. And I don't want to find myself saying, "Why did we even move here?" But the moments of brief respite are quickly overshadowed by all the hardships we've had to face since we've gotten here. Like realizing we have even less money than we thought we were going to have. Or how there is no more money coming. Or that Aria has no friends here. Or that I have only one friend here (besides my hubby). Or that, while I'm awake, all my friends are asleep or at work, mostly asleep.
In tears, I posted my frustrations on the Facebook group HK Moms. They were so sweet and reassuring. I can't count how many offers for playdates I received. But a lot of the feedback I got was that they all pretty much felt the same way for the first 6 months or so.
I don't know. Things just really haven't gotten any easier. And I want to be stronger, more positive. I want to agree with you all when you tell me, "It'll all get better soon." Believe me-- I do want to believe that. But my spirit is just not at that place yet, so please bare with me. I'm low. Sometimes I'm at a midpoint, but mostly I'm low. But I still have Christ, who is constantly there. So just pray for me. I'll keep you posted.